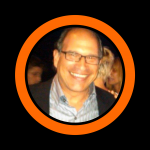 Ron Silberstein - President, CFO
Ron Silberstein is a certified franchise executive (CFE) with over 20 years of experience in franchising. He was a key part of the management team of a franchisor with 150+ units and $200,000,000 in system-wide revenue and has worked with many emerging franchise concepts as a trusted professional. His experience in franchising includes many areas of franchising such as sales, training, store operations, trade shows, preferred vendor programs and many more. He has been a facilitator of business solution roundtable discussions at several IFA conventions, has been a guest expert on several franchising podcasts and webinars; and he has been named one of the top franchise experts to follow on Twitter. Ron is focused on helping to build the Bud's Place™ brand by ensuring that the concept provides multiple revenue streams for franchisees, developing plans to drive traffic to franchisees, and helping the franchisees to be as profitable as possible.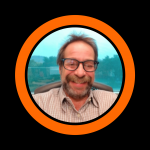 Mark Cohen - Chairman, COO
Mark Cohen brings vast experience and knowledge in publishing, recruitment, and commercial Real Estate to the Bud's Place team. As Owner/Publisher/COO at JMR Publishing and Equality Magazines, Mark has been responsible for bringing clients the best diversity recruitment solutions.  Mark is a well-respected source and influencer in recruiting when it comes to the following key issues: employer branding, diversity recruitment, targeted minority hiring, compliance, good faith efforts, corporate community outreach and best practices in recruitment advertising.  Mark's background as owner/manager of commercial real estate also brings Bud's Place™ expertise in financing, leasing, location management, and tenant build out.  Mark is focused on helping to build the Bud's Place™ brand by helping us approve the best possible locations, provide for our locations to be relaxing, upscale, and safe, and to market and promote the brand and it's locations to help drive customers to the locations.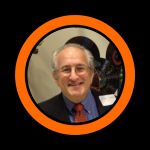 Gary Stein
Director of Company Intelligence
Gary Stein, MPH, received his Master's in Public Health from Johns Hopkins Bloomberg School of Public Health in Health Education and Health Policy. A native of Detroit, Gary has been a blogger for the Huffington Post since 2009. He has also written for Context Florida, Health News Florida, Florida Politics, and Politics of Pot and continues to contribute to several blogs and magazines, including High Life and Revive. He is about to release a book about medical cannabis called, "The Great Green Hope", a book about the history, prohibition, research, and the people affected by medical cannabis. He has worked as an advocate, activist and consultant on issues of health and health equity including Medicaid expansion, needle exchange programs, gun violence and increased access to healthcare, and continues to advocate and organize for issues regarding access to medicinal cannabis, hemp production and responsible adult use of cannabis.
Mr. Stein worked for decades in the Centers for Disease Control and Prevention, working on HIV/STD/TB and later for the Florida Department of Health (DOH) as the Program Director for Hillsborough County's Tobacco Control Programs and the Department of Health Equity. He also served as the Director of Public Policy for the Florida Alliance for Assistive Services and Technology (FAAST).
When Gov. Rick Scott took office in 2011, he laid off 2000 employees of the Department of Health, including Gary. In addition, his wife Monique was dealing with a genetic disorder which led to a severe glaucoma where no standard treatment could stop her vision loss. At least not the legal treatments.
He decided to get into politics. First, he worked as a patient advocate to expand Medicaid so that people like his family could have more access to healthcare, but that was a hard sell in Florida.so he decided to help make medical cannabis legal in Florida. He helped legislators craft and pass SB1030, the bill that made low THC medical cannabis in Florida a reality. Since that time, he has worked as a tireless public and legislative advocate for medical cannabis. As Political Director of Suncoast and Florida NORML, he has helped to craft over a dozen bills to improve the cannabis program in Florida including Patient and Employee protection, Tourist reciprocity, home grow and more.
Since coming on board with Buds Place Franchising, he has turned his expertise on investigating the legislation and current laws and statutes that will allow a Bud's Place franchise to be placed and thrive, including speaking at the National Cannabis Policy conference in Washington DC and speaking to legislators from around the country.to ensure a franchise that will be a fully compliant and profitable destination.