Bud's Place, how it all began.
In the beginning……no really the story of Bud's Place began quite a long time ago.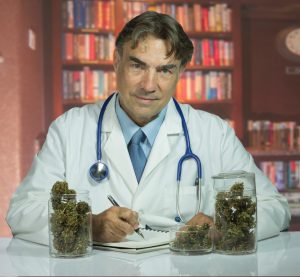 Our story begins in 1996 when California, where I lived at the time, made medical cannabis use legal.
I had been a pro-cannabis activist both politically and socially since 2003 when I became involved in the political rig-a-ma-roll as the state made its best effort to streamline the system and create a usable model for the rest of the country, which they did for medical cannabis use with the passage of senate bill 420 (yes 420).
Alas even then in the rush to legalize the medicine, it seems that the proper forethought was never even considered, as in where it is ok to medicate. Well, the answer was in your own space indoors or nowhere at all. Hmmm, let me think now, you are telling me that I can legally purchase the product, but I cannot legally use the product in any public forum. To me, this was just not right. More frustrating was nothing can be done about that, so many different laws and regulations. It seemed like no one was on the same page.
Then came the next revolution in the cannabis world the legalization of recreational cannabis use. This single action made the timing right to bring cannabis use out of the house and into the public. The question now became how.
To those of us who have in one way or another been involved in the actual process of making something like a Bud's Place cannabis consumption lounge happen, what we had to do next was obvious. We put our political activist hats on and where it has been made legal, we went to State Legislature, County Commission meetings, City Council meetings. Coincidentally, I now reside in a state that has made recreational usage of cannabis legal.  Like most other places that have done the same, no provisions for recreational or public use were created in tandem with the new reality that it is ok to use and purchase cannabis legally for personal use.
Las Vegas is or was considered the epicenter of recreational use, as people come from all over the world to take advantage of what the city has to offer, forty-nine million visitors came to play here last year. Taxes revenue to state (44 million on approx. 670 million sales). It is these numbers that helped drive the government powers that be to try and get it together as quickly as possible.
Back to our story now, even prior to cannabis becoming recreationally legal, I had been talking to my close circle of friends and business associates about this idea that I had. My idea was to have a place where anyone could go and feel accepted and safe while indulging in cannabis either to medicate or recreate.
At just about this time I met and fell head over heels in love with the most amazing person I thought I would ever meet (so far I am right), this resulted in my relocating to Las Vegas from Los Angeles. One night while we were talking and I had explained what my vision was, it was expressed to me by my better half that she would certainly feel more secure if her man was not spending all his time in a cannabis lounge. This really made me think, to me it was always more than just cannabis lounge. It is about social equity, it is about equal opportunity, it is about changing the accepted normal. How can this be made to all come together in a way that most if not all these goals can be accomplished.
I did lots of research and made lots of notes. After I had the basic concept well outlined it was my task to figure out how to do it. The first thing I did was reach out to a select group of "experts in their respective fields" Coincidentally these were people I have known and followed since my high school days in Michigan. My father always said surround yourself with people you know and trust that have achieved success and you should do well. So, as I said someone that I have known since high school had become a very well know personality in the FranchiseIndustry so I pitched Ron my idea, which he thought was really good, so I asked him can we do it? His reply was "let me give it some thought" We talked about it and needed more information on the actual legalities, rules, hurdles, etc. In order to get this information, I/we turned to another old school mate of ours who is one of the nations most astute when it comes to these things Gary actually has written the language that has been used more than once in crafting the legislation currently being voted on to bring legal cannabis usage to all. After consulting among ourselves we decided to all meet at my offices in Las Vegas in late 2018 and early 2019. These meetings produced the outline for our ideas and their implementation, as well as the formal formation of Bud's Place, LLC for the purpose of creating and franchising our concept to the country. We have created the perfect vehicle for a franchise system within the cannabis sector of the economy.
What I had envisioned then has not changed. A way to be instrumental in having a hand in creating a whole new business sector in this country, the cannabis sector. Away to bring social equity and diversity to the cannabis industry. A way to create jobs lots of NEW jobs. Oh, yea a way to bring my cannabis lounge dreams to fruition and not have spent all my time in the lounge.