Face it. 2020, in general, sucked. It was the lousiest of lousy years in many aspects.
The emergence of the COVID virus, and a botched government response forced almost 100 thousand small business to close permanently. Decisions made to shut down the economy to force people to stay home also created massive unemployment.
At years end, over 344,877 Americans died of complications due to the virus.
Protests fills the streets, some of which were deadly. Rioting surrounding the protests destroyed property. The presidential elections divided the country almost into warring factions.
There were more hurricanes than any year on record. It was also the hottest year on record.
We lost a myriad of icons in every field, from the arts to sports to the judicial arm of the US government.
And yet, amidst all the gloom and doom that 2020 brought to bear, for Cannabis, 2020 was great.
Cannabis bloomed amongst the gloom
The growth of the young, yet maturing industry, increased steadily.
Legal cannabis sales reached nearly $20 billion in 2020. They are also expected to top $40 billion annually by 2024. Despite record unemployment. Opportunities in the cannabis industry grew, and companies were hiring to keep pace. The legal cannabis market now supports 243,700 full-time jobs in the US alone. They are also set to multiply by 250% between 2018 and 2028.
This makes the cannabis industry America's largest source for new jobs.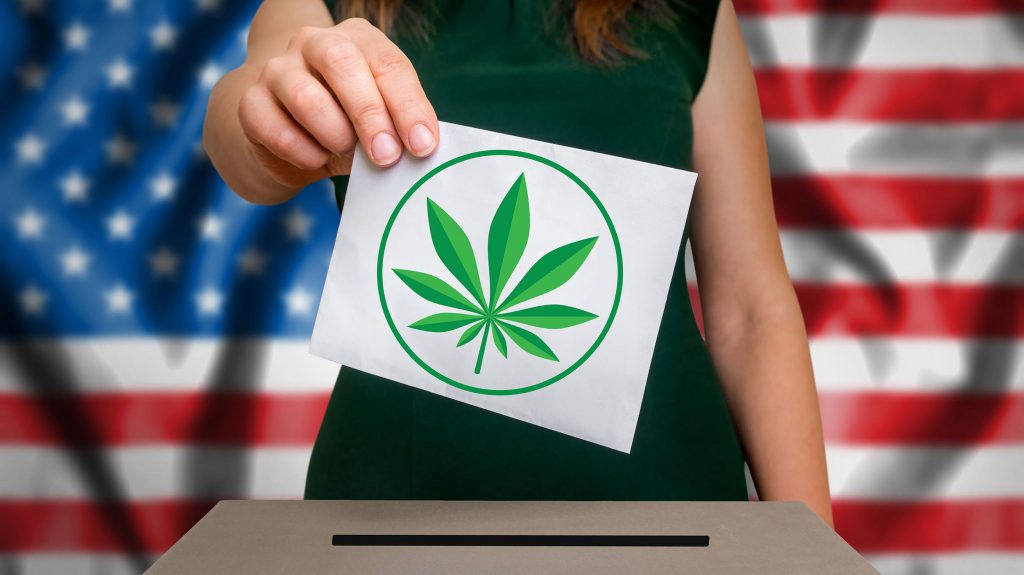 Cannabis wins at the ballot box, in Congress and at the United Nations
This election year filled with turmoil and upheaval as the nation switched to a greater degree of mail-in ballots. There are always, by nature winners and losers. This year, the Democratic party took hits across the country, but it was the Republican candidate that lost the presidency.
But the consistent winner at the polls was cannabis. Seven state ballot initiatives were put before the voters, and all seven won. South Dakota and Mississippi won the right to have medical programs. South Dakota also won their Adult-use measure. So did New Jersey, Arizona, and Montana.
Wins in Congress and Abroad
Federally giant leaps were made, even though they fell short of full passage in the House and the Senate, the SAFE Act and the MORE Acts did more than any other cannabis bill since the 1970 Controlled Substance Act. They made it into committee and even got a Floor vote. This sets up a great chance for victory in the next Congress.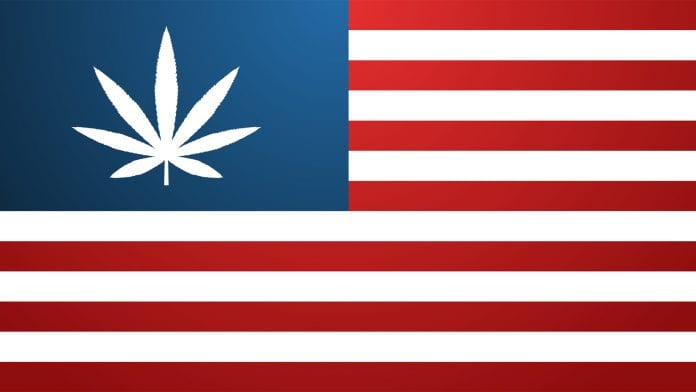 Internationally, the United Nations took down Harry Anslinger's final project, intended to make cannabis illegal world-wide. The UN Committee on Narcotic Drugs (CND) voted, by a narrow margin, to overturn aspects of the Single Convention of 1961. That treaty, signed by the US in 1967, became a "third rail" to prevent legalization as an international treaty. Cannabis was no longer in their Schedule 4 category, allowing nations to legalize it if they wanted to, without breaking International Treaty.
The market grew and marketing evolved
As the industry itself grew, the market increased in size, as well. Consumption increased in 2020, as 42% of current users increased their consumption. Several states increased sales. Nevada increased by 56%. Colorado increased by 72%.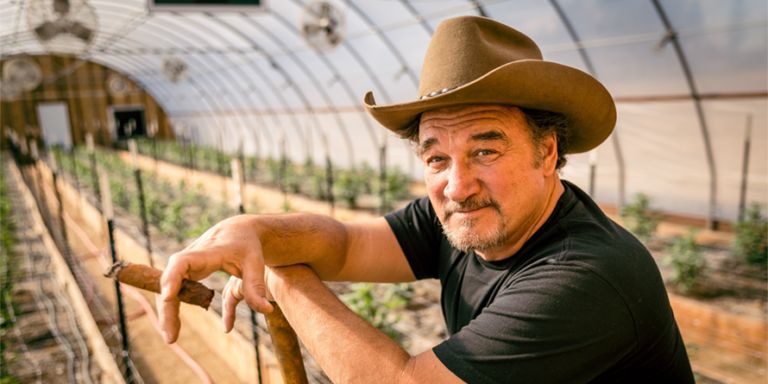 Marketing for cannabis changed as well, becoming more mainstream. Television saw new shows, created for general audiences that featured the industry. Growing Belushi, which showed Jim Belushi's work on a 93-acre farm, won rave reviews and high viewership, and has been pegged for a second season.
Documentaries like Smoke: Marijuana + Black America featured celebrity cannabis entrepreneurs, like B-Real, Al Harrington and Ricky Williams. In the documentary. they discuss the failed war on drugs, racial disparities in criminal justice and barriers to entry for budding business owners.
Companies like Ease moved from "wink-wink" and double entendre language to fun and direct messaging. Billboards with lines like, "It takes 3,240 tons of fuel to reach the moon. Or 1 gram of Sour Diesel" popped up and moved the industry towards the same kind of normalization that alcohol has had for since prohibition ended.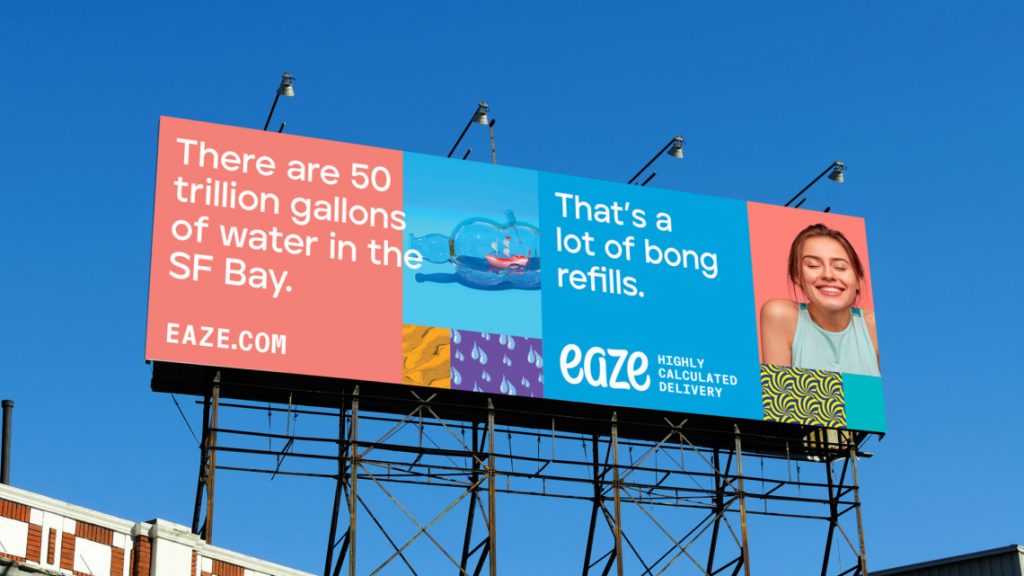 Cannabis brands joined mainstream companies, like Nike, Patagonia and Beats by Dre to speak out about racial injustice and political issues. Vape pen brand Besito and advocacy group Equity First Alliance created a series of videos under the tagline "A record shouldn't last a lifetime". They featured personal stories of lives derailed and ruined by arrests for low-level, nonviolent weed-related offenses.
While the COVID crisis halted major cannabis get-togethers like 420 and the MJBizCon, the industry pivoted to on-line media with great success. Snoop Dogg celebrated the worldwide digital release of Dr. Dre's "The Chronic" with a livestreamed DJ set and a smoke session on Instagram, and Willie Nelson took his annual Luck Reunion to Twitch.
Even non-profits benefited from cannabis success. While building their own brands, organizers boosted organizations like Feeding America, Last Prisoner Project and Drug Policy Alliance.
A new market sector is ready to grow
All these thing are setting the stage for the next big ancillary service that will serve the cannabis market and create exciting opportunities. It will be a welcome new business for many whose restaurants or stores may have shuttered or are just looking for a solid investment.
Growing from a space that has only few isolated outlets across the country, consumption lounges will soon be across the country. It will be where folks and go to legally consume cannabis products with friends, enjoy great food and entertainment from musicians to comedy to cooking and baking demos. Buds Place is expected to lead this new sector of the industry. They have already won  "Shark Tank"-style awards for best new idea. They are also the first cannabis-related business to become a member of the prestigious international Franchise Association membership.
Yes, 2020 was a lousy year for most, but not all businesses, and 2021 is already looking up.
See you on the other side.